Our traditional IRA can be the foundation
At Hawaii Community Federal Credit Union, we're focused on your needs at every stage. When it comes to helping you prepare for retirement, our family wants to assist yours.
A brighter tomorrow starts today
You deserve the peace of mind that comes from solid retirement planning. That's where we come in. Our financial advisor is your neighbor, working in your best interests and toward your unique goals. The Traditional IRA can be an effective tool in this process, helping you save and providing tax advantages that your advisor can explain in full detail.
Competitive rates
No set-up or maintenance fees
Low minimum deposit requirements
Insured deposits
Payroll deductions simplify contributions
Please consult a CPA or tax advisor to determine which type of IRA is most beneficial for you.
Free access to eBranch Bill Pay1.
Eligible for Overdraft Protection and Courtesy Pay.
Includes a VISA Debit Card
Access more than 25,00 surcharge-free ATMs nationwide.
* Our 12-Month Budget Share Certificate is a great way to earn higher dividends without have the same rules as a Share Certificate. Throughout your 12-month term you can deposit into your share certificate in $50 increments. Plus, you can make a one-time withdrawal from your Budget Share Certificate without incurring any penalties as long as you keep the minimum $200 balance.
A penalty will be imposed for early withdrawal of a share certificate. If any early withdrawal is made for a portion of your certificate, with at least the minimum balance remaining, the penalty will be assessed only on the amount withdrawn. If any early withdrawal is made for an amount that reduces the certificate balance below the minimum balance required, then the penalty will be assessed as if the entire amount of the certificate had been withdrawn. If you withdraw and take your Share Certificate below the minimum balance required you must close the entire share certificate.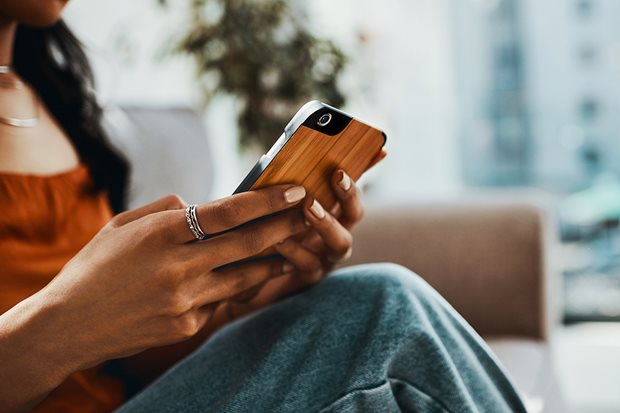 Mobile Banking
Bank on your time.
Pay bills, deposit checks, transfer money and more - quickly and easily.