Get our app for the ultimate convenience
Wherever you go on Hawaii Island and beyond
Your life is busy and your mobile device indispensable. With Mobile Banking, you can pay bills, deposit checks, transfer money and more - no matter the time or place. Our free Mobile Banking apps make it easier than ever to manage your money. Youʻll save time and money, giving you more time with your ohana. Take the convenience of a Hawaii Community Federal Credit Union branch with you in your pocket.
The benefits of Mobile Banking
Mobile Check Deposit
It's as easy as snap, send, deposit.
Mobile App
Our FREE mobile apps allow you to have access to your accounts anywhere you go. With the mobile app, you can view balances, make transfers, maintain your bill payment schedule and much more!
Mobile Check Deposit
Our built-in mobile check deposit function feature allows you to deposit a check wherever you are. It's easy as snap, send, deposit. Please refer to the
Mobile Check Deposit Agreement
page for additional details about mobile check deposit.
Text Banking
When you want basic information quickly you can use Text Banking to get account balances and view recent transaction. Just text us at 226563* and use these prompts:
FUNCTION

COMMAND

DESCRIPTION

Balance

BAL

Provides balances for all accounts that are enabled for text banking.
Enter command BAL (account nickname) for a specified account (Example: BAL acct1)

History

HIST (account nickname)

Provides account history for the specified account (example: HIST acct1)

Transfer

XFER (account nickname1 account nickname2)

Transfer the specified amount from account 1 to account 2 (Example: XFER acct1 acct2 100.00)

List commands

LIST

Sends a list of text banking commands

Help

HELP

Sends a list of contact points for the credit union

Stop

STOP

Stops all further text message communications
* Message and data rates may apply. To utilize text banking you must first be enrolled in eBranch Online Banking. You can do this by visiting
www.hicommfcu.com
or by downloading our mobile app. Once enrolled you will need to add text banking to your account by going to "Manage Accounts" and then "Text Enrollment". Text banking can only provide information on the primary account that is associated with the login.
Click HERE for our full Privacy Policy. Click HERE for Mobile Terms & Conditions.
Frequently Asked Questions
If you are not already registered for eBranch, go to www.hicommfcu.com and complete the registration process.
If you do not already have it installed, download the "Hawaii Community FCU mobile" app from the Apple® App Store or Android Google Play Store®. Follow the prompts to complete the registration process.
Select "Deposit Check" from the Mobile App menu.
Follow the prompts to deposit your check. You will be asked to:

Write "HCFCU Mobile Deposit Only" on the back of your check and sign your name.
Select an eligible account for deposit,
Enter the amount of your check
Photograph both the front and back of the check,

You will receive an email notifying you if your check was successfully received.
Later you will receive another email notifying you if your check was successfully deposited.
You cannot deposit the following checks:
Checks payable to any person or entity other than you (third party checks or checks payable to "cash" are not eligible).
Any check exceeding $5,000.
Checks payable jointly, unless deposited into an account in the name of all payees.
Checks containing an alteration to any of the fields on the front of the check, or which you know or suspect, or should know or suspect, are fraudulent or otherwise not authorized by the owner of the account on which the check is drawn.
Checks with any inconsistencies, such as the numerical amount not matching the written amount.
Checks that do not have the full Magnetic Ink Character Recognition (MICR) line printed on the check;
Checks that are remotely created checks, as defined in Regulation CC.
Checks previously converted to a substitute check, as defined in Regulation CC.
Checks payable on sight or payable through Drafts, as defined in Regulation CC.
Checks drawn on a financial institution located outside the United States or located in a United States territory.
Checks that are not payable in United States dollars.
Checks dated more than 6 months prior to the date of deposit.
Checks dated after the date of deposit.
Checks previously negotiated or "cashed" at an alternate financial institution or other HCFCU branch or deposit channel causing the same drawer's account to be debited twice.
Checks that are non-negotiable.
Checks that are counter or temporary checks.
Checks that were previously returned for any reason.
Checks to be deposited to an IRA.
Savings bonds, traveler's checks, demand drafts, cash, money orders, or postal orders.
U.S. Treasury checks, Federal Reserve Bank checks, Federal Home Loan Bank checks, government checks or warrants.
Checks that require a special endorsement or warranty (e.g., insurance or escrow checks).
Checks with any endorsement on the back other than that specified in this Agreement.
Checks that do not have the original signature of the person authorizing the check.
Checks for which you do not have the original paper check in your physical possession.
Checks that are in violation of any federal or state law, rule, or regulation.
You can deposit up to a total of $5,000 per day in Mobile Check Deposits.

You can deposit an unlimited number of checks as long as the total dollar value of the checks does not exceed $5,000 per day.

The first $225 of funds deposited using the service will generally be made available the first business day after the business day that the funds are successfully deposited. The remainder of the funds deposited will be made available the second business day after the funds are successfully deposited. HCFCU may make funds available sooner based on factors that HCFCU, at its sole discretion, deems relevant.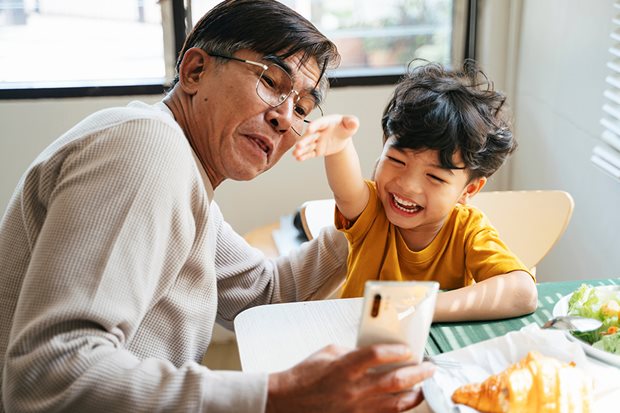 Membership Benefits
A better home for your money.
Enjoy personalized service, low fees, higher deposit rates and more.