As the heart of our credit union ohana, we thank you for your kokua and patience as we adapted our hours of operation and access to our lobbies throughout the pandemic to continue to service your financial needs in a safe manner, while ensuring the safety of our employees. We have resumed Saturday hours at our Kaloko, Kailua and Hilo branches and have eliminated the need for an appointment for in-lobby service. However, with the ongoing concern of COVID-19, our ongoing safety measures are still in place to continue the health and safety of our members, employees and community, as we work together to stop the spread.

All branches have returned to operating with normal business hours.
See a full listing of branch locations and hours here.
Manage your money whenever, wherever
Please consider one of our convenient alternative services for you to conduct you financial transactions safely and conveniently, anytime, anywhere.
Online Banking

Access your accounts online by enrolling today! View tutorial videos to help you get into your account for the first time and find your way around the platform. Learn more.
Online Bill Pay

Once you've enrolled with online banking, you can get started with Bill Pay, which lets you manage all your bills in one place and pay them online! Learn more.
Hawaii Community FCU Mobile App

Download the Hawaii Community FCU Mobile App from Google Play store or Apple Store. Transfer funds, manage your money, pay bills, deposit checks and more. Learn more.
Mobile Check Deposit

Once you've downloaded the app, select "check deposit" from the menu and follow the prompts to deposit your check by simply taking a picture of your endorsed check. Learn more.
Drive-up Teller Service

Our drive-up services at our Hilo, Kailua-Kona and Kaloko branches allow you to conduct your transactions from the comfort of your vehicle. Learn more.
After-Hours Depositories

Deposit your checks the smart ATM at our Hilo Branch or place your check into an envelope to be deposited at our after-hour depositories located near the ATMs at all other branches to safely drop your deposits off with us.
Our online banking and our mobile app gives you the ability to access your accounts remotely 24/7
With the daily developments and uncertainty surrounding Coronavirus, now is a great time to be sure you can access your Hawaii Community FCU accounts anytime, anywhere. If you aren't enrolled yet in online banking, click on Enroll now at the eBranch Login box at the top of this page. Once enrolled, you can download our mobile app to any Apple or Android device.
Our call center, available at 808-930-7700, also remains open if you have any questions.
---
Stay Informed
We recommend checking with federal and state health resources for the latest information about coronavirus and how it may impact our state. Specifically, the Centers for Disease Control and Prevention offers the latest updates about the situation in the United States as well as information about how coronavirus spreads, symptom details and other frequently asked questions. You can also find information specifically for travelers, pregnant women & children, businesses and schools.
Click here for the CDC CORONAVIRUS WEB PAGE.
The state Department of Health meanwhile offers information specific to the situation in Hawaii. The Department of Health is providing daily updates about coronavirus and what the department is doing to prepare for any cases that surface in the islands. You can also sign up to receive those email updates to your inbox at the department's web page.
Click here for HAWAII DOH CORONAVIRUS ADVISORIES AND INFORMATION
Click here for HAWAII DOH COVID-19 JOINT INFORMATION CENTER DAILY UPDATES

Click here for the County of Hawaii COVID-19 RESOURCES PAGE
A Hawaii County call center is taking calls to answer questions about Coronavirus daily from 7 a.m. to 7 p.m. The number for that Call Center is 935-0031.

---
Other resources:
---
Stay healthy
For the health and safety of our staff and members, we are asking everyone to practice normal day-to-day health habits when visiting our branches. The best measures to prevent the spread of the seasonal flu and most other common respiratory viruses, according to medical and public health experts, are:
Wash your hands with soap and water for at least 20 seconds. If soap and water are not available, the CDC recommends using an alcohol-based sanitizer with at least 60% alcohol.
Stay home when you are sick.
Cover your cough or sneeze with a tissue, then throw the tissue in the trash.
Avoid close contact with people who are sick. Avoid touching your eyes, nose, and mouth.
Clean and disinfect frequently touched objects and surfaces using a regular household cleaning spray or wipe.
Visit www.coronavirus.com for additional recommendations.
---
Don't be a victim of fraud
In every situation there are those seeking to take advantage of people's confusion and fear. Practice safe, common-sense habits to keep your accounts secure and avoid becoming a victim of scammers.
Don't click links from sources you don't know.
Make sure your anti-malware and anti-virus software is up to date.
Research any requests for donations to make sure they're legitimate. The FTC advises being especially wary of any requests for donations via cash, gift cards or wire transfers.
Read more about avoiding scams and sign up for FTC Consumer Alerts here.
Remember: Hawaii Community Federal Credit Union will never call or email you asking you for your personal account information. If you suspect someone is impersonating a credit union staff member, hang up (or don't respond if the communication is via email) and contact us immediately at 808-930-7700.
Frequently Asked Questions
Phone Numbers

Lost/Stolen VISA®

Mailing Address:
73-5611 Olowalu Street, Kailua-Kona, HI 96740

Hawaii Community Federal Credit Union's routing number is 321379818.

We offer notary serives at all our branches. We recommend you call ahead to schedule an appointment at
808-930-7700
.
We all want peace of mind when it comes to keeping our hard-earned money in savings accounts. Your Hawaii Community Federal Credit Union accounts are safe with us and insured by the NCUSIF for up to $250,000. If you need insurance beyond that amount, we'll help you structure your account so you can get additional coverage. Keep in mind our IRA accounts are insured separately up to $250,000, too.


Yes, Hawaii Community Federal Credit Union participates in shared branching. Whenever you're traveling on the mainland, you can still get easy access to your Hawaii Community Federal Credit Union account through our partnership with the CO-OP Network.
Locate
a shared branch online or by calling
888-748-3266
.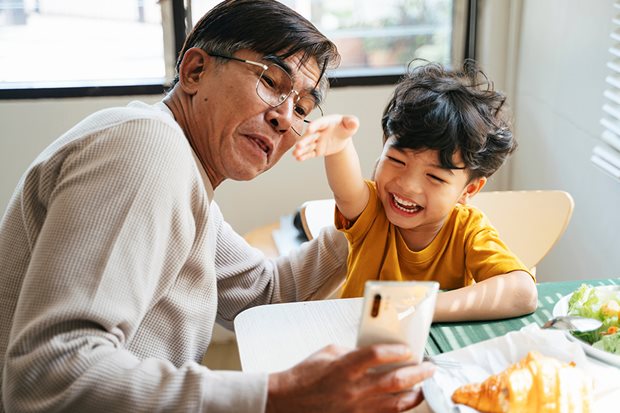 Membership Benefits
A better home for your money.
Enjoy personalized service, low fees, higher deposit rates and more.