Payments start July 15, 2021
There have been important changes to the Child Tax Credit that will help many families receive advance payments. The American Rescue Plan Act (ARPA) of 2021 expands the Child Tax Credit (CTC) for tax year 2021 only.
Get notified when your deposit arrives
Online Banking users can sign up to get notified when your advance child tax credit deposit arrives in your account. Here's how:
Log into Online Banking, click on the "Settings" tab in the lefthand menu and select "Manage Alerts".
Select "+ New Alert" and choose "History Alert" from the dropdown bar.
Under Transaction Type, click on "Description" and in the Description field type, "IRS." This tells our system to notify you anytime you receive a transaction with "IRS" in the description label.
Under "Account," select the account you used for your 2020 tax filing (if you haven't filed yet, select the account you used for your 2019 tax filing.) This is the account into which the IRS will deposit your advance payment.
Under "Alert Delivery Method," choose how you'd like to be notified of a deposit into your account. You can be notified by Email, Voice Message, SMS Text Message or via a Secure Message to your online banking inbox.
Enter your email address or phone number then click on "Create Alert."
You will receive a message that your alert has been saved and you will be taken back to your Alerts page. On the Alerts page, you will see all the alerts you have setup. Click on "Edit" to make any changes.
IMPORTANT: Please note that account alerts are not sent in real-time. There may be a brief delay between when a deposit is made and when an alert is sent out.
---
If you are expecting a check:
If you expect to receive your advance payment via a physical check (for example, if you do not get your tax refund direct-deposited into your account), we strongly recommend members consider alternatives to visiting a branch. For your convenience, the following options are available for you to deposit your check:

---
Drive-Up Service
Drive-Up service is available Monday through Friday at our Hilo, Kailua-Kona, and Kaloko Branches. Please see below for times:
Hilo

Mon. - Thu.: 8:30 am to 4:30 pm
Fri.: 8:30 am to 5 pm

Kailua-Kona

Mon. - Thu.: 7:30 am to 5pm
Fri.: 7:30 am to 6 pm

Kaloko

Mon. - Thu.: 7:30 am to 5pm
Fri.: 7:30 am to 6 pm
---
ATMs and After-Hours Depositories
After-hours depositories and ATMs are equipped to accept check deposits from members at all branches. We strongly encourage members who expect to receive stimulus payments via paper checks to place their checks in the ATMs or depositories, allowing you to make your deposit without waiting in line in branch.
What will my family receive?
Important changes to the Child Tax Credit will help many families get advance payments of the credit starting this summer. The IRS will pay half the total credit amount in advance monthly payments beginning July 15. You will claim the other half when you file your 2021 income tax return. These changes apply to tax year 2021 only.
To qualify for advance Child Tax Credit payments, you — and your spouse, if you filed a joint return — must have:
Filed a 2019 or 2020 tax return and claimed the Child Tax Credit on the return; or
Given the IRS your information in 2020 to receive the Economic Impact Payment using the Non-Filers: Enter Payment Info Here tool; and
A main home in the United States for more than half the year (the 50 states and the District of Columbia) or file a joint return with a spouse who has a main home in the United States for more than half the year; and
A qualifying child who is under age 18 at the end of 2021 and who has a valid Social Security number; and
Made less than certain income limits.
The IRS will use information you provided earlier to determine if you qualify and automatically enroll you for advance payments. You do not need to take any additional action to get advance payments.
To unenroll from advance payment or to check if you're enrolled to receive payments, click here to visit the IRS website.
For more details about the Advance Child Tax Credit Payments, click here to visit the IRS website.
How will I receive my payment?
If you specified direct deposit on your tax filing, the IRS will automatically deposit your advance payment into the same bank account reflected in the return field. If the IRS does not already have direct deposit information on file for you, you will receive the payments in the mail.
What should I do with my payment?
The answer to this question ultimately depends on you, your family's economic situation and economic outlook. However, here are some considerations to keep in mind so you can prepare to make the best, most informed use of the payment coming your way. We've also provided some resources for you to consider in the event you need aid or assistance.
1) Take care of the essentials first.
Right now, the well-being of your family is the most important thing. That may mean the best use of your stimulus payment is to apply it toward your housing, utilities and food. At the beginning of April, the State of Hawaii Department of Commerce and Consumer Affairs released guidance for homeowners and tenants.
Housing: If you have an existing first mortgage with Hawaii Community Federal Credit Union, we encourage you to contact us to explore what options may be available to you.
Food: There are also resources available for those experiencing food insecurity as a result of economic hardship. The Food Basket is a resource for Hawaii Island residents who need assistance obtaining food, and the organization's website lists drive-up opportunities on East and West Hawaii Island for families in need. You can also call The Food Basket at 808-933-6030. A PDF application for SNAP benefits is also available at this link.
Utilities: Some utility companies have extended their dates for suspending service disconnections and some may be able to discuss payment plan options with you. Visit your service provider's website or contact them directly for the latest updates. Beware of scammers who are attempting to defraud customers by threatening shutoff. If you receive a demand for payment, hang up and call your local service provider.
2) Look after your debts and loans.
If you have debts and loan payments due, consider contacting your lender or credit card issuer to discuss what options are available to you, such as deferred payments or other assistance. If you have an existing loan with Hawaii Community Federal Credit Union, please call us at 930-7700 or email [email protected] to learn about our relief programs available to borrowers.
3) Build your emergency savings.
The general rule of thumb for emergency savings is to have between 3 and 6 months worth of expenses you can tap should you need it. But some emergency savings -- even $1,000 -- is far better than none at all, and it's never too late to start. If you can afford it, consider stashing a portion of your stimulus check in your emergency savings. That way, you'll have a little peace of mind amid the ongoing uncertainty. In the event of an unanticipated expense or crisis, you'll be glad you've got some emergency savings so you don't have to worry about taking on more debt.
4) Consider investing into your future.
If your living expenses and debt payments are covered and you've got a comfortable cushion for your emergency savings, you still should consider how you plan to make the most use of it. An investment into something like a share certificate can result in you collecting dividends off your deposit, giving you a better financial future. Learn more about share certificates and other savings opportunities here.
---
Stay safe from scams!
The ongoing pandemic is also creating opportunities for scammers to target unsuspecting victims. Read more about COVID-19 related scams at our page here.
Frequently Asked Questions
Phone Numbers

Lost/Stolen VISA®

Mailing Address:
73-5611 Olowalu Street, Kailua-Kona, HI 96740

Hawaii Community Federal Credit Union's routing number is 321379818.

We offer notary serives at all our branches. We recommend you call ahead to schedule an appointment at
808-930-7700
.
We all want peace of mind when it comes to keeping our hard-earned money in savings accounts. Your Hawaii Community Federal Credit Union accounts are safe with us and insured by the NCUSIF for up to $250,000. If you need insurance beyond that amount, we'll help you structure your account so you can get additional coverage. Keep in mind our IRA accounts are insured separately up to $250,000, too.


Yes, Hawaii Community Federal Credit Union participates in shared branching. Whenever you're traveling on the mainland, you can still get easy access to your Hawaii Community Federal Credit Union account through our partnership with the CO-OP Network.
Locate
a shared branch online or by calling
888-748-3266
.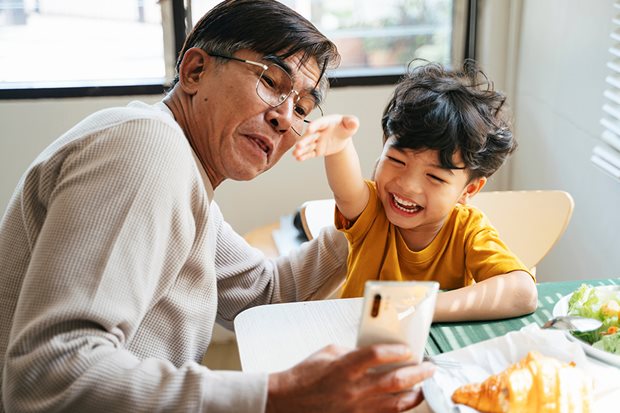 Membership Benefits
A better home for your money.
Enjoy personalized service, low fees, higher deposit rates and more.