Password security
Keep your accounts safe
Keep your accounts safe by keeping your passwords secure
These days, we have passwords for everything
Our social media accounts, our online shopping accounts and of course our financial accounts. It's common knowledge now that the password "password" won't cut it, and everyone tells you to never use the same password. But that adds up to a lot of passwords, often with a mix of letters (upper- and lowercase), numbers and "special characters" like *, @, +, $ and more! All of that can lead to trying to remember dozens of passwords that are jumbles of characters. Fortunately, it doesn't have to be so difficult.
By keeping a couple things in mind and taking advantage of some useful tools, you can have peace of mind without trying to remember phrases like "
[email protected]
" and all its variations.
Here are some tips from the Credit Union National Association on how to keep your passwords (and your accounts) secure.
Keep your passwords to yourself
This one probably seems obvious, but think about how private you keep your passwords. Do you share your password with a friend or family member? Do you keep your passwords written on a note taped to your desk? These can lead to someone having access to your accounts and reduce your own security.
Use longer passwords with passphrases
Longer passwords that include short phrases aren't just harder to guess, they can also be easier to remember. Take it from CUNA: "Consider "App!3s567" versus 'my favorite hobby is biking to town' or 'spring baseball dog sunsets.'" CUNA also suggests throwing in a number, special characters and uppercase letters to boost security.
Use an application to manage your passwords
No matter how long or intricate your password is, keeping it handwritten on a sticky note at your computer or note pad in your desk leaves you vulnerable to unauthorized access. Instead, use a trusted password manager application to keep your passwords and other sensitive information secure and out of sight.
Remember, Hawaii Community Federal Credit Union will never contact you by phone or email asking you for your online banking password or other sensitive account information. If you suspect someone is impersonating a credit union staff member to gain unauthorized access to your account, report it right away to us at 808-930-7700.
Click here
to visit our Security Center for more tips and information.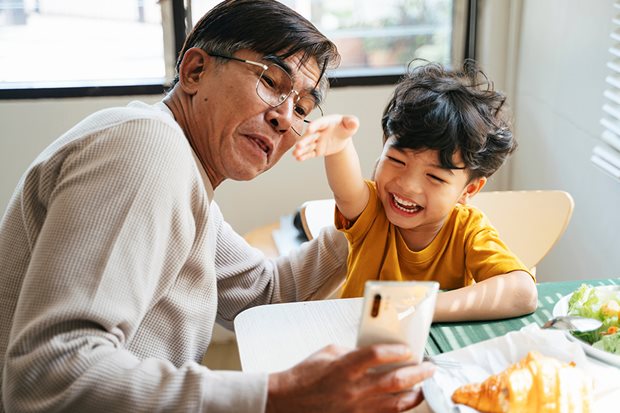 Membership Benefits
A better home for your money.
Enjoy personalized service, low fees, higher deposit rates and more.