Coronavirus Scams
Protect yourself with information
Stay informed
Fraudsters haven't wasted any time with scams related to the coronavirus. In response to the federal stimulus package, the Better Business Bureau (BBB) reported that fraudsters have deployed a variety of scams involving coronavirus stimulus checks. The BBB Scam Tracker has received several reports of coronavirus scams where individuals are contacted through text messages, social media post/messages, or phone calls.
One version of the scam targets victims through a social media post informing them that they can get a special grant to help pay medical bills. The link within the post takes them to a bogus website claiming to be a government agency called the "U.S. Emergency Grants Federation" where they are asked to provide their Social Security Number under the guise of needing to verify their identity.
In other versions, fraudsters claim individuals can get additional money - up to $150,000 in some cases. The victims are asked to pay a "processing fee" to receive a grant.
BBB has gotten numerous reports of phony text messages from scammers impersonating the US Department of Health asking victims to take a mandatory online COVID-19 test in order to receive the recently approved stimulus payment.
Stay alert to avoid scams. Be extremely careful when taking phone calls, opening emails and following links from businesses or institutions asking for personal information. Whether on the phone or online, never give out your personal information. See more tips below.
For more information about scams in the wake of coronavirus, see
BBB.org/Coronavirus
.
If you've spotted a scam (whether or not you've lost money), report it to
BBB.org/ScamTracker
. Your report can help others avoid falling victim to scams.
Click here
to visit our Security Center for more tips and information.
Source: Better Business Bureau, CUNA Mutual Group
Spotting a Stimulus Scam
Tips for Spotting a Coronavirus Stimulus Scam:
Remember, government agencies do not communicate through social media avenues like Facebook. So, be wary.
Do not pay any money for a "free" government grant. If you have to pay money to claim a "free" government grant, it is not really free. A real government agency will not ask you to pay an advanced processing fee. The only official list of all U.S. federal grant-making agencies is Grants.gov.
Check for look-alikes. Be sure to do your research and see if a government agency or organization actually exists. Find contact info on your own and call them to be sure the person you've heard from is legitimate.
Don't assume an offer in a social media message is from a real friend. It's easier for scammers to impersonate real people on social media. Call your friend to verify they contacted you (and share this Scam Alert with them if they are spreading false information).
Protecting Yourself
Tips for Protecting Yourself Against Scams:
Don't be afraid to contact someone. Reach out to a family member, neighbor, or a company or organization you trust for advice. Research shows that individuals that are living alone, widowed, or those feeling isolated from others are more likely to engage with and lose money to scammers. If a scammer tries to keep you on the phone or rush you to a decision, hang up and ask someone for advice.
Avoid "miracle" product claims that can protect you or your home from disease. Companies with products and services claiming to protect from diseases like COVID-19 are shams without a proven cure. Don't just believe testimonials on a company's website; instead, research the company and product through trusted organizations like the Better Business Bureau.
Be wary of offers sounding too good to be true. They won't help you get ahead. Scammers look for individuals looking to "catch up" or "get ahead" financially, and if your retirement was affected by the market's ups and downs - don't panic. Periods of high emotion are rarely the right time to re-evaluate your financial future. Instead, take a deep breath and contact a trustworthy broker or financial advisor.
Be smart and aware. Knowing about the scams out there significantly reduces the likelihood of financial loss. When someone contacts you about an "amazing opportunity," it's easier to separate fact from fiction.
Contributing to Charities
Tips for Contributing to Charities:
Verify the trustworthiness of soliciting relief organizations by visiting Give.org to access free reports that specify if the charity meets the 20 BBB Standards for Charity Accountability.
See if the charity has existing connections to be able to deliver aid to impacted areas. Without well-established connections, it may be difficult to provide assistance quickly and effectively.
Some charities may be raising money to pass along to other relief organizations. If so, you may want to consider "avoiding the middleman" and give directly to charities that either have a presence in the region or an established connection.
See if the charity's appeal clearly describes the intended use of funds. Watch out for vague solicitations that promise assistance to those in need but don't explain how it will be carried out.
Understand crowdfunding. While there are resources like Give.org to help vet charities, it can be difficult to vet individuals. If you decide to contribute to an individual via crowdfunding, it is safest to give to people you personally know. Also, if a charity is raising money using a crowdfunding posting, see the advice noted above. Be particularly cautious of hazy requests that are not clear about the nature of support that will be provided. Also review the sites instructions to find out about any fees, how quickly funds will be disbursed and other matters of potential importance.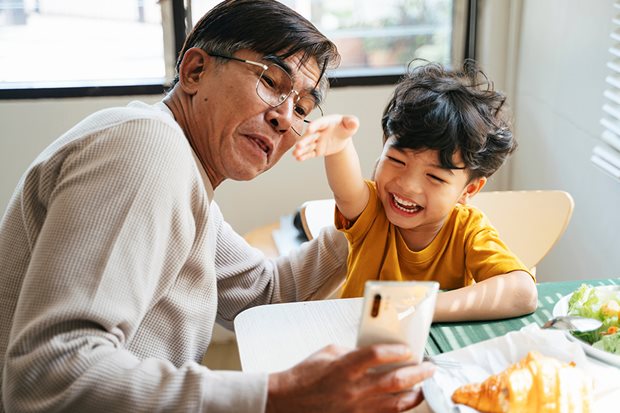 Membership Benefits
A better home for your money.
Enjoy personalized service, low fees, higher deposit rates and more.