Stay alert to avoid holiday scams.
There are your everyday frauds but there are scams that are specific to the holidays due to the increased spikes in web shopping and online spending. You can lessen your chances of being victimized just by being vigilant and better prepared to spot a scam.

Holiday scams often target online shopping. According to a Deloitte survey, 60 % of consumers buy holiday gifts on the internet. Scammers lure online shoppers with fake websites and social media campaigns that impersonate brand name companies in sporting goods, technology and fashion. These fake sites and posts are ways to gather credit card numbers and other personal data that cybercrooks use to commit identity theft or sell your private date to other internet criminals.


Please stay alert to avoid scams. Be extremely careful when taking phone calls, opening emails and following links from businesses or institutions asking for personal information. Whether on the phone or online, never give out your personal information.
Protecting your financial security is of the utmost importance at Hawaii Community Federal Credit Union. If you have any questions or concerns, please email us at
[email protected]
or call us at 808-930-7700.
Click here
to visit our Security Center for more tips and information.
Frequently Asked Questions
Huge discounts on popular gift items, especially when hyped on social media posts or unfamiliar websites.
Spelling errors or sloppy grammar on a shopping website or in an email.
A travel or shopping site does not list a street address or a phone number for the business and offers only an email address or a fill-in contact form.
A site does not have a privacy policy.
An unsolicited email asks you to click on a link or download an app to access a discount or arrange a delivery.
Do mouse over links in emails and social media ads to reveal the true destination URL. Click through only if you're certain it's a legitimate site.
Do pay by credit card. That way you can dispute charges and limit the damage if it turns out you were scammed.
Do research unfamiliar retail, travel and charity sites online. Search for their names with terms like "scam," "complaints" or "reviews," and look them up on evaluation and information sites.
Do look for return and refund policies when shopping on an unfamiliar or suspicious site, and make sure they are clear.
Do carefully examine gift cards at the point of purchase. Signs of tampering could mean a thief has accessed the card's PIN code and can drain its value as soon as someone buys and loads it.
Don't conduct financial transactions on a site unless the URL begins with "https://" or there's a padlock or unbroken key icon in the address bar or at the bottom of the browser window.
Don't buy anything online while using a public Wi-Fi network. It might not be secure.
Don't make a purchase or donation if a website or caller seeks payment by wire transfer, gift card or prepaid card. These are like giving away cash.
Update your computer or smartphone operating systems and anti-virus software often.
Public Wi-Fi systems should NOT be used for online shopping or for any financial transactions.
Shop only with reputable and known merchants.
Use only retailers with secured (padlock icon at beginning of address) websites.
Avoid email solicitations or telemarketers on offers that seem to be too good to be true.
Read product or service reviews and do price comparisons.
Understand the return policy.
Keep all gift receipts for possible returns.
Keep shopping bags or packages in the trunk of your car and NOT inside the car for best anti-theft protection.
Be cautious of large crowds in a mall or stadiums due to pickpockets.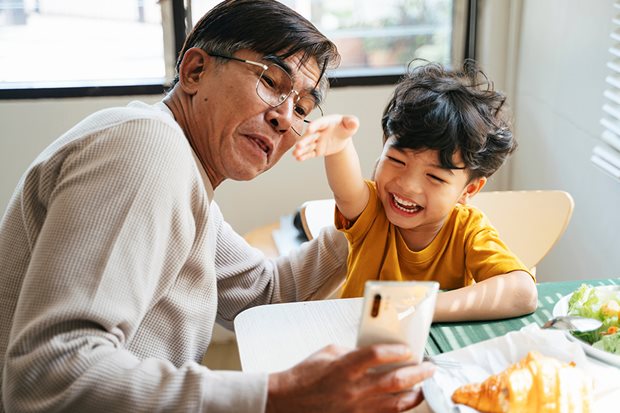 Membership Benefits
A better home for your money.
Enjoy personalized service, low fees, higher deposit rates and more.