Hawaii Community Federal Credit Union Welcomes New Supervisory Committee Member
OCTOBER 20, 2022
Welcome Lisa!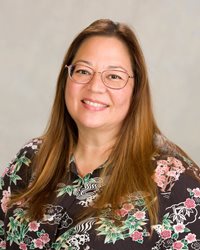 Hawaii Community Federal Credit Union (HCFCU) is pleased to welcome Lisa K. Miura to its Supervisory Committee. Appointed by HCFCU's Board of Directors, this committee has the important responsibility of ensuring the safety and soundness of the credit union in accordance with the Federal Credit Union Act, regulations of the National Credit Union Administration (NCUA) and state and federal laws. They also investigate and respond to formal member complaints to the, CFPB (Consumer Financial Protection Bureau) or other trade organizations.

Ms. Miura has been the Division Head for Hawaii County's Real Property Tax Division since 2017. She started with the County in 2002 and has been in the Real Property Tax Division since 2011. Born and raised in Kona, she graduated from Konawaena High School and continued her education at the University of Hawaii at Hilo, and at Utah State Valley College where she earned a Bachelor of Science degree in Business Administration. She previously served as the Assistant Real Property Tax Administrator for the Real Property Tax Division and as the Deputy Director for the Finance Department. She also completed the Hawaii Island Leadership Series Ulumau program, a unique leadership program based on the core values of Hawaiian values, community and servant leadership.

Miura was an active volunteer with the Kona Iki Trollers and Honokaa High School volleyball team. She currently volunteers at the Kamuela Hongwanji and at the Kamuela Housing Senior Center. Her interests include cooking which she puts into action by cooking meals for the seniors every Sunday, in addition to assisting seniors with household needs.

"We're so honored to have Lisa as part of our HCFCU family," said Tricia Buskirk, Hawaii Community Federal Credit Union President and CEO. "Her experience in project management, operations and leadership made her the ideal candidate for this vital role within our Credit Union and her commitment to community service aligns with the credit union philosophy of people helping people.

Hawaii Community Federal Credit Union is a not-for-profit, federally insured financial institution owned by its 46,700 members. HCFCU's branches are located in Hilo, Honokaa, Kailua-Kona, Kaloko, Kealakekua, and Kohala. Additionally, HCFCU has Student Credit Unions in Hilo, Kealakehe, Kohala and Konawaena High Schools. HCFCU provides service minded financial professionals that will help facilitate mortgage, land, construction, small business, education, personal and auto loans. HCFCU also offers complete checking and savings services, drive up tellers; credit and debit cards with rewards; online and mobile banking; investment services and youth programs. HCFCU also supports numerous Hawaii Island non-profit organizations and community events. Membership in Hawaii Community Federal Credit Union is open to all Hawaii Island residents. For more information visit www.hicommfcu.com.
Frequently Asked Questions
Phone Numbers

Lost/Stolen VISA®

Mailing Address:
73-5611 Olowalu Street, Kailua-Kona, HI 96740

Hawaii Community Federal Credit Union's routing number is 321379818.

We offer notary serives at all our branches. We recommend you call ahead to schedule an appointment at
808-930-7700
.
We all want peace of mind when it comes to keeping our hard-earned money in savings accounts. Your Hawaii Community Federal Credit Union accounts are safe with us and insured by the NCUSIF for up to $250,000. If you need insurance beyond that amount, we'll help you structure your account so you can get additional coverage. Keep in mind our IRA accounts are insured separately up to $250,000, too.


Yes, Hawaii Community Federal Credit Union participates in shared branching. Whenever you're traveling on the mainland, you can still get easy access to your Hawaii Community Federal Credit Union account through our partnership with the CO-OP Network.
Locate
a shared branch online or by calling
888-748-3266
.
Tools & resources for you.