2021-2022 Board of Directors and New Supervisory Committee Member
JUNE 23, 2021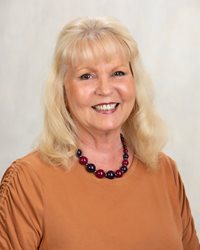 Cheryl Weaver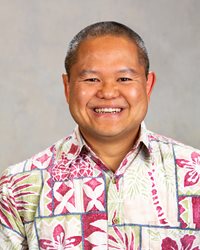 Merrick H. Nishimoto
Hawaii Community Federal Credit Union (HCFCU) is pleased to announce its Board of Directors for the 2021-2022 term. Board members serve on a voluntary basis and are responsible for guiding management in the direction of the credit union on behalf of the credit union's 44,500 member-owners in support of members' financial needs. During their three-year terms, they are also responsible for maintaining sound fiscal condition of the credit union, allowing the institution to continue supporting the island's community. Because of the ongoing COVID-19 pandemic, the results were announced during a virtual business meeting on May 8, 2021.
Kealakekua native Merrick H. Nishimoto was nominated and appointed to the board after serving on Hawaii Community Federal Credit Union's supervisory committee since 2019. A graduate of Konawaena High School and Bucknell University, Mr. Nishimoto has been a consulting and regulatory civil engineer and project and construction manager for the County of Hawaii for 14 years and was also an operations and facilities manager for a private water company. He volunteers his time with the non-profit organization Laiopua 2020, which provides social, recreation, vocational, economic, educational, and cultural opportunities and infrastructure to communities in the Kealakehe ahupua'a.
Mr. Nishimoto is filling the vacancy left by the departure of Carol Ikeda, who retired from the Board of Directors after nine years. A special mahalo goes out to Carol for her dedication and service to HCFCU and to the community.
Two incumbent nominees submitted by the Board Nominations & Election Committee —Chrystal Thomas Yamasaki and Thomas Griffiths—were elected to serve another three-year term.
The Board Officers are Chairman Dwight Manago, Vice Chairman Daryl Kurozawa, Treasurer Lloyd Tanaka, and Chrystal Thomas Yamasaki, Secretary. Other board members are Peggy M. Ciriako, Russell Komo and David S. De Luz Jr.
Hawaii Community Federal Credit Union is also excited to welcome Cheryl Weaver to its supervisory committee. Appointed by HCFCU's Board of Directors, this committee has the important responsibility of ensuring the safety and soundness of the credit union in accordance with the Federal Credit Union Act, regulations of the National Credit Union Administration (NCUA) and state and federal laws. They also investigate and respond to formal member inquiries to the CFPB (Consumer Financial Protection Bureau) or other trade organizations.
Ms. Weaver has 36 years of experience in the Hawaii and California credit union industry serving in leadership roles. She served as President and Vice President of the Hawaii Credit Union League Big Island Chapter from 2013-2020 and Vice-President from 2017-2020. Her community involvements have been as a Junior Achievement instructor, a Financial Reality Fair coordinator, and serving on the Kea'au High School Foundation Board and on the Social Committee for the Hawaii Island Chamber of Commerce. She fills the vacancy left by Merrick H. Nishimoto's appointment to the board.
HCFCU is a not-for-profit, federally insured financial institution owned by its 44,500 members. HCFCU's branches are located in Hilo, Honokaa, Kailua-Kona, Kaloko, Kealakekua, Kohala. Also, HCFCU has Student Credit Unions in Hilo, Kealakehe, Kohala and Konawaena High Schools. In addition to financial services from checking and savings, HCFCU provides service-minded financial professionals to help facilitate mortgage, land, construction, small business, educational, personal and auto loans; drive up tellers; credit and debit cards with rewards; online and mobile banking; investment services and youth programs. HCFCU also supports numerous Hawaii Island non-profit organizations and community events. Membership in Hawaii Community Federal Credit Union is open to all Hawaii Island residents. To learn more visit
www.hicommfcu.com
.
Frequently Asked Questions
Phone Numbers

Lost/Stolen VISA®

Mailing Address:
73-5611 Olowalu Street, Kailua-Kona, HI 96740

Hawaii Community Federal Credit Union's routing number is 321379818.

We offer notary serives at all our branches. We recommend you call ahead to schedule an appointment at
808-930-7700
.
We all want peace of mind when it comes to keeping our hard-earned money in savings accounts. Your Hawaii Community Federal Credit Union accounts are safe with us and insured by the NCUSIF for up to $250,000. If you need insurance beyond that amount, we'll help you structure your account so you can get additional coverage. Keep in mind our IRA accounts are insured separately up to $250,000, too.


Yes, Hawaii Community Federal Credit Union participates in shared branching. Whenever you're traveling on the mainland, you can still get easy access to your Hawaii Community Federal Credit Union account through our partnership with the CO-OP Network.
Locate
a shared branch online or by calling
888-748-3266
.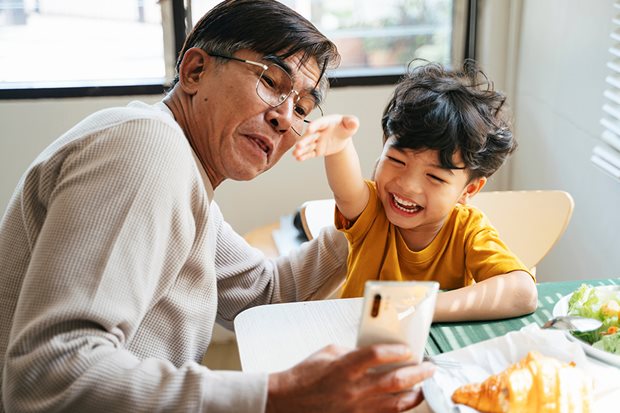 Membership Benefits
A better home for your money.
Enjoy personalized service, low fees, higher deposit rates and more.