Hawaii Community FCU Celebrates 85 Years and Honors Its 2021 Employees of the Year
JUNE 05, 2022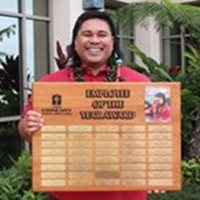 Jay 'Jose' Cabico, Jr.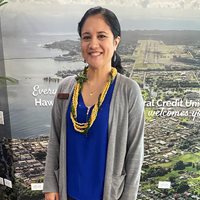 Faren 'Moana' Lopez
Hawaii Community Federal Credit Union (HCFCU) marked its 85th Annual Membership Meeting by celebrating its members and the accomplishments of its team during their virtual business meeting on May 7.
At the meeting, two outstanding HCFCU employees were honored as the 2021 Employees of the Year, Jose Jay Cabico, Jr. and Faren Moana Lopez.
Jay was recognized for going above and beyond and adapting quickly to adjusting priorities and doing whatever it takes to get things done. He was also commended for developing ways to make the mortgage loan department's workflow and processes more efficient. "Working smarter, not harder" is his motto and is very dedicated to his job at HCFCU. Jay is a Loan Officer at the Kaloko Facility Loan Center and has been with the credit union for 16 years.
Moana exhibits the Credit Union's Service Excellence Achieving Loyalty (SEAL) initiative that ensures we provide exceptional service to our members and visitors. She has embodied our Credit Union values and takes a personal interest in our community service projects by being an active participant in these events. She demonstrates great leadership skills and motivates employees to join in our company and community events to help create positive experiences. Moana joined the credit union in 2018 and is an Operations Officer at the Hilo Branch.
Also recognized was the dedicated service of 11 of its team members who received service awards totaling 115 years of commitment to members. Jason Ayers, Vice President of Lending and Patricia Cerney, Loan Processor, received 20-year service awards. Rosette Freitas, Member Relationship Specialist, received a 15-year service award. Receiving 10-year service awards were Teller Clerk I, Catherine Furukado; Information Systems Coordinator, Charmaine Cirera; Call Center Representative, Joelle Kamaka and President/CEO, Tricia Buskirk. Marking five years of service were Ashlyn Uina, Organizational Development & Training Officer; Brenda Bader, Human Resources Manager; David Yap, Information Systems Officer and Tim Ashcraft, Honokaa & Kohala Branch Manager.
HCFCU is a not-for-profit, federally insured financial institution owned by its 46,000 members. HCFCU's branches are located in Hilo, Honokaa, Kailua-Kona, Kaloko, Kealakekua, Kohala. Also, HCFCU has Student Credit Unions in Hilo, Kealakehe, Kohala and Konawaena High Schools. In addition to complete checking and savings services, HCFCU provides service-minded financial professionals to help facilitate mortgage, land, construction, small business, educational, personal and auto loans; drive up tellers; credit and debit cards with rewards; online and mobile banking; investment services and youth programs. HCFCU also supports numerous Hawaii Island non-profit organizations and community events. Membership in Hawaii Community Federal Credit Union is open to all Hawaii Island residents. To learn more visit
www.hicommfcu.com
.
Frequently Asked Questions
Phone Numbers

Lost/Stolen VISA®

Mailing Address:
73-5611 Olowalu Street, Kailua-Kona, HI 96740

Hawaii Community Federal Credit Union's routing number is 321379818.

We offer notary serives at all our branches. We recommend you call ahead to schedule an appointment at
808-930-7700
.
We all want peace of mind when it comes to keeping our hard-earned money in savings accounts. Your Hawaii Community Federal Credit Union accounts are safe with us and insured by the NCUSIF for up to $250,000. If you need insurance beyond that amount, we'll help you structure your account so you can get additional coverage. Keep in mind our IRA accounts are insured separately up to $250,000, too.


Yes, Hawaii Community Federal Credit Union participates in shared branching. Whenever you're traveling on the mainland, you can still get easy access to your Hawaii Community Federal Credit Union account through our partnership with the CO-OP Network.
Locate
a shared branch online or by calling
888-748-3266
.
Tools & resources for you.