New Kaloko Branch Manager and New Information Systems Manager
JUNE 29, 2021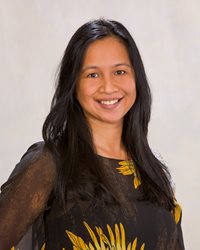 Elsie Quintana
Craig Camello
Hawaii Community Federal Credit Union (HCFCU) is excited to announce two additions to their management ʻohana. Craig Camello is the new Branch Manager at the Kaloko Branch, and Elsie Quintana was promoted to Information Systems Manager. Both Craig and Elsie bring a wealth of knowledge and experience to their new roles.
As Kaloko Branch Manager, Camello will oversee branch administration and operations, loans, personnel functions, and community and public relations. He has more than 30 years experience in banking, business, and finance on Hawaii Island.
"Craig will be a huge asset to Hawaii Community FCU and to our community as a whole," said Mel Ventura, Executive Vice President, Member Services. "We are excited to have him on our team, sharing his expertise and providing our members and our team with excellent leadership."
Prior to joining HCFCU he was the VP, Mortgage Loan Officer at Finance Factors where his career in the finance industry started in 1990 as a branch manager.
When he isn't working, Camello is deeply committed to the community, serving on the Advisory Board for Hawaii Island Catholic Charities, volunteering as a presenter for Junior Achievement, coaching baseball and softball, and playing guitar.
"I am so excited to be joining the Hawaii Community Federal Credit Union team," said Camello. "Living and working across Hawaii Island for so many years, I have seen the credit union's steadfast commitment to community in big and small ways. It is a privilege to now be a part of it all."
Elsie Quintana is a former Hawaii Community FCU Employee of the Year who started as an Information Systems Coordinator in 2015 before being promoted to Information Systems Officer in 2018. As the Information Systems Manager, she will provide management support services in the area of information systems, including data processing, personal computers, and any other technology needs of the credit union.
"Elsie's commitment to Hawaii Community Federal Credit Union is evident in her high caliber of work and the positive attitude she brings every day," said Dean Uemura, Executive Vice President of Support Services. "Because of that, our team and members know that they can count on us to ensure the computers, systems, and equipment we use, and the information they contain, are safe, secure, and well taken care of every day."
Quintana received a Bachelor's degree in Business Administration majoring in Information Systems. When not working, she enjoys traveling and spending time with her family.
"Hawaii Community FCU is like a second family to me. I look forward to continuing to help serve our community by making sure our technology services work efficiently and are as easily accessible and manageable as possible," said Quintana.
HCFCU is a not-for-profit, federally insured financial institution owned by its 44,500 members. HCFCU's branches are located in Hilo, Honokaa, Kailua-Kona, Kaloko, Kealakekua, Kohala. Also, HCFCU has Student Credit Unions in Hilo, Kealakehe, Kohala and Konawaena High Schools. In addition to financial services from checking and savings, HCFCU provides service-minded financial professionals to help facilitate mortgage, land, construction, small business, educational, personal and auto loans; drive up tellers; credit and debit cards with rewards; online and mobile banking; investment services and youth programs. HCFCU also supports numerous Hawaii Island non-profit organizations and community events. Membership in Hawaii Community Federal Credit Union is open to all Hawaii Island residents. To learn more visit
www.hicommfcu.com
.
Frequently Asked Questions
Phone Numbers

Lost/Stolen VISA®

Mailing Address:
73-5611 Olowalu Street, Kailua-Kona, HI 96740

Hawaii Community Federal Credit Union's routing number is 321379818.

We offer notary serives at all our branches. We recommend you call ahead to schedule an appointment at
808-930-7700
.
We all want peace of mind when it comes to keeping our hard-earned money in savings accounts. Your Hawaii Community Federal Credit Union accounts are safe with us and insured by the NCUSIF for up to $250,000. If you need insurance beyond that amount, we'll help you structure your account so you can get additional coverage. Keep in mind our IRA accounts are insured separately up to $250,000, too.


Yes, Hawaii Community Federal Credit Union participates in shared branching. Whenever you're traveling on the mainland, you can still get easy access to your Hawaii Community Federal Credit Union account through our partnership with the CO-OP Network.
Locate
a shared branch online or by calling
888-748-3266
.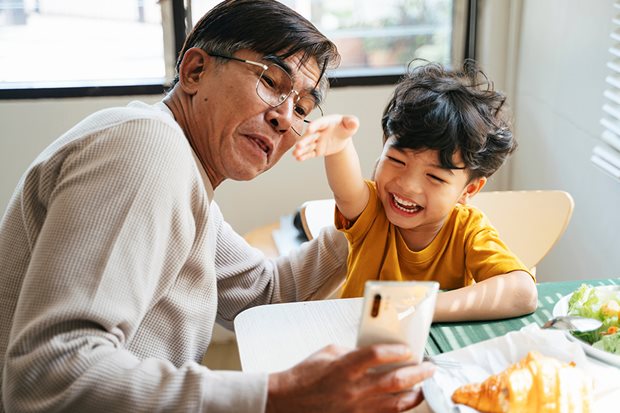 Membership Benefits
A better home for your money.
Enjoy personalized service, low fees, higher deposit rates and more.