$15,000 Raised for Hawaii Island United Way
JANUARY 03, 2018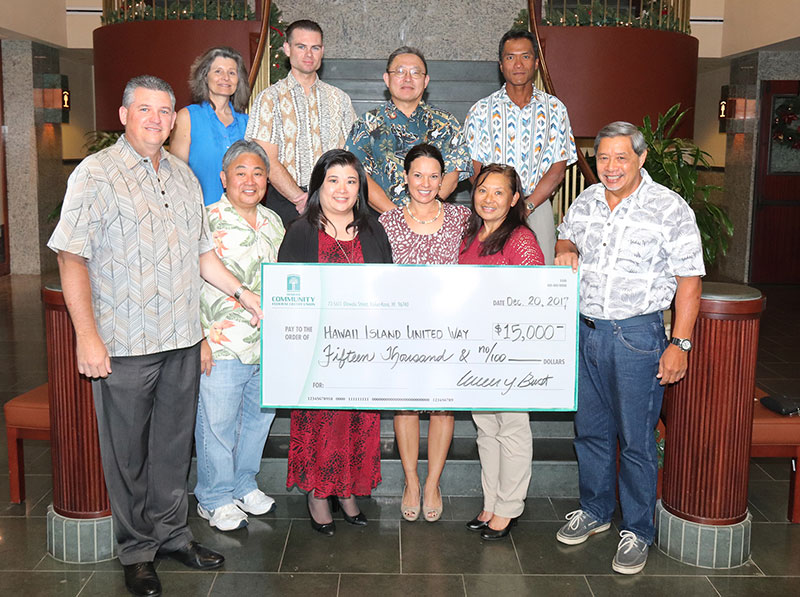 Hawaii Community Federal Credit Union (HCFCU) staff generously opened their hearts — and wallets — and donated $15,000 during the Hawaii Island United Way (HIUW) annual employee campaign. The monies raised for the non-profit service organization will benefit Hawaii Islanders through such community impact initiatives as education, health, and financial stability.
"I'm always so proud of enormous hearts of our HCFCU family," said Tricia Buskirk, President and CEO of the credit union. "Across all of our five branches our staff never hesitates to openly give of themselves to organizations that support our Hawaii Island friends and neighbors.
The Hawaii Island United Way invests in 54 health and human service programs that reach over 75% of Hawaii Island families and individuals each year. All funded programs fall within the parameters of its Community Care Impact Initiatives, which include, Education (encouraging and nurturing positive values to develop skills in children, youth and adults), Income (empowering families and individuals to become financially stable; increasing self-sufficiency and independence) and Health (providing for basic needs and a safety net of services that promote prevention and encourage healing and recovery).
Hawaii Community Federal Credit Union is a not-for-profit, federally insured financial institution owned by its 40,000 members. HCFCU's branches are located in Honokaa, Kailua-Kona, Kaloko, Kealakekua and Kohala, along with Student Credit Unions in Kealakehe, Kohala and Konawaena High Schools. In 2018, HCFCU will open its first-ever branch in East Hawaii in Hilo. In addition to complete checking and savings services, HCFCU provides service-minded financial professionals to help facilitate mortgage, land, construction, small business, educational, personal and auto loans; drive up tellers; credit and debit cards with rewards; online and mobile banking; investment services and youth programs. HCFCU also supports numerous Hawaii Island non-profit organizations and community events. Membership in Hawaii Community Federal Credit Union is open to all Hawaii Island residents.
Frequently Asked Questions
Phone Numbers

Lost/Stolen VISA®

Mailing Address:
73-5611 Olowalu Street, Kailua-Kona, HI 96740

Hawaii Community Federal Credit Union's routing number is 321379818.

We offer notary serives at all our branches. We recommend you call ahead to schedule an appointment at
808-930-7700
.
We all want peace of mind when it comes to keeping our hard-earned money in savings accounts. Your Hawaii Community Federal Credit Union accounts are safe with us and insured by the NCUSIF for up to $250,000. If you need insurance beyond that amount, we'll help you structure your account so you can get additional coverage. Keep in mind our IRA accounts are insured separately up to $250,000, too.


Yes, Hawaii Community Federal Credit Union participates in shared branching. Whenever you're traveling on the mainland, you can still get easy access to your Hawaii Community Federal Credit Union account through our partnership with the CO-OP Network.
Locate
a shared branch online or by calling
888-748-3266
.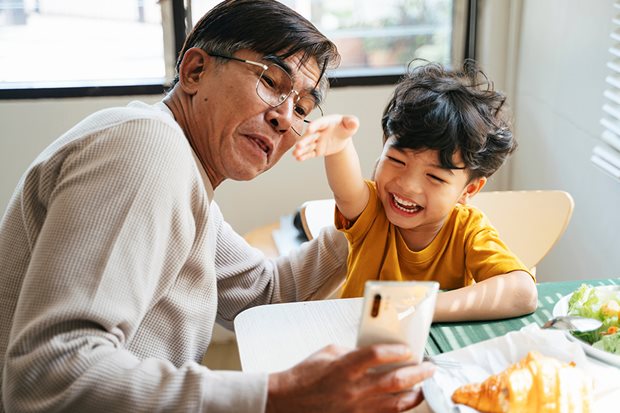 Membership Benefits
A better home for your money.
Enjoy personalized service, low fees, higher deposit rates and more.