Hawaii Community FCU Raises $20,000 for The Food Basket
JANUARY 15, 2016
Hawaii Community Federal Credit Union held its annual Market Day at each of its five branches to celebrate International Credit Union Day and raised $20,000 to benefit The Food Basket, Hawaii Island's Food Bank. The Market Day effort took this year's theme, "People Helping People", to heart by featuring fresh produce, baked goods, food vendors, silent auction items, flowers and plants, arts and crafts, and ribbon sales to raise monies to help fill The Food Basket shelves with much needed food.
The Food Basket's Executive Director En Young says it's exciting and gratifying to be chosen as the Credit Union's triennial beneficiary. "The Food Basket is merely a linkage between the generosity of the community and community needs", Young said. "HCFCU is a great partner because they have deep roots in the community. The Food Basket's staff of thirteen could never educate our entire population about the need, collect all the food necessary, and then get it to where it needs to go without additional support. By helping us with education and collection, HCFCU lets us focus on what we do best, getting nutrition to those in need."
Young was also thankful for all other Kona Capital Campaign donors who helped The Food Basket start 2016 a step close to a new larger warehouse space that will be located in the Kaloko Light Industrial Area. The facility will improve The Food Basket's ability to meet the needs of the community with increased food inventory, including better refrigeration capacity and emergency power systems to ensure a steady supply of food especially during emergency situations.
Hawaii Community Federal Credit Union is a not-for-profit credit union owned by its over 40,000 member/owners with branches in Honokaa, Kailua-Kona, Kaloko, Kealakekua and Kohala. In addition to complete checking and savings services, the credit union offers credit cards, auto, mortgage, construction, small business, educational and personal loans; online and mobile banking; investment services; youth programs and supports numerous Hawaii Island programs and events.
Membership in Hawaii Community Federal Credit Union is open to all Hawaii Island residents.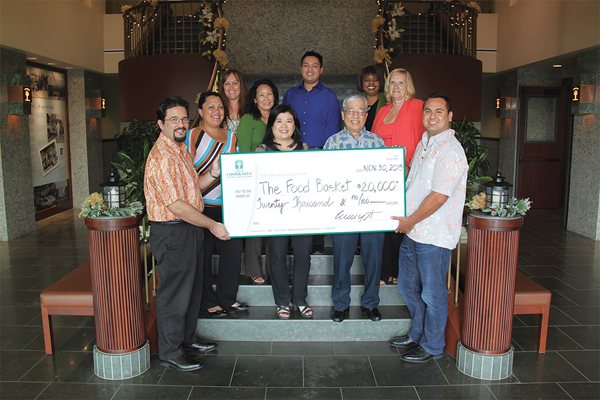 Photo, L-R: Back Row: Robyn Naihe – HCFCU Support Services Coordinator, Darren Talladen – HCFCU Kailua Branch Teller, Trisha Cerney – HCCU Loan Processor II. Middle Row: Davelynn Esperanza – HCFCU Kaloko Branch Member Service Specialist, Flora Gomes – HCFCU Senior Dealer Center Officer, Sue Miskowic – HCFCU Administrative Specialist. Front Row: Jason Ayers – HCFCU Asst. Vice President & Loan Manager, Tricia Buskirk – HCFCU President & CEO, David Miyashita – HCFCU Marketing Coordinator, En Young – The Food Basket Executive Director.
Frequently Asked Questions
Phone Numbers

Lost/Stolen VISA®

Mailing Address:
73-5611 Olowalu Street, Kailua-Kona, HI 96740

Hawaii Community Federal Credit Union's routing number is 321379818.

We offer notary serives at all our branches. We recommend you call ahead to schedule an appointment at
808-930-7700
.
We all want peace of mind when it comes to keeping our hard-earned money in savings accounts. Your Hawaii Community Federal Credit Union accounts are safe with us and insured by the NCUSIF for up to $250,000. If you need insurance beyond that amount, we'll help you structure your account so you can get additional coverage. Keep in mind our IRA accounts are insured separately up to $250,000, too.


Yes, Hawaii Community Federal Credit Union participates in shared branching. Whenever you're traveling on the mainland, you can still get easy access to your Hawaii Community Federal Credit Union account through our partnership with the CO-OP Network.
Locate
a shared branch online or by calling
888-748-3266
.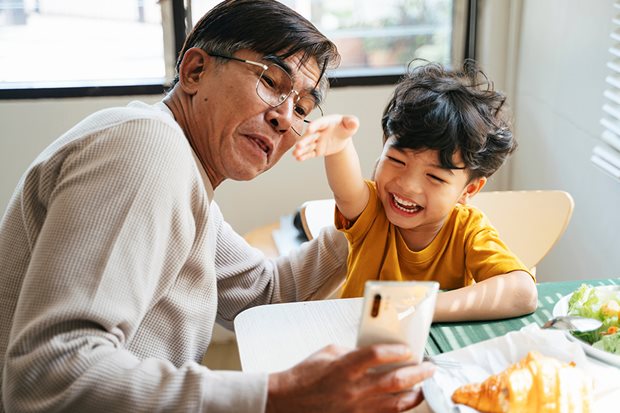 Membership Benefits
A better home for your money.
Enjoy personalized service, low fees, higher deposit rates and more.