$23,000 Donation to the Food Basket
DECEMBER 13, 2016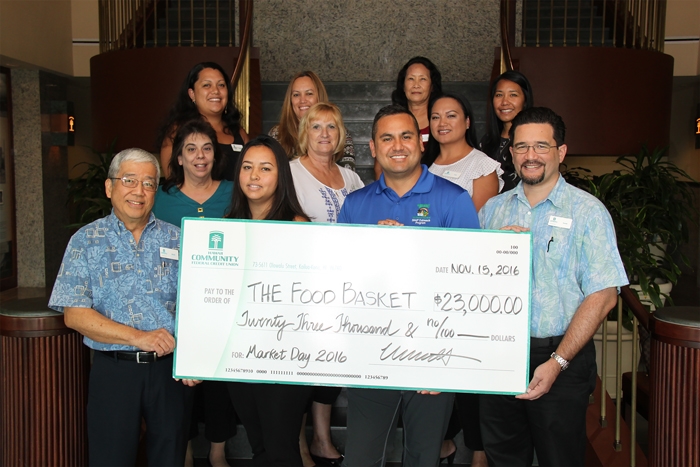 Through the heart-felt efforts of Hawaii Community Federal Credit Union (HCFCU) staff, and the generosity of HCFCU members and local small businesses, more than $23,000 was raised and donated to The Food Basket, Hawaii Island's Food Bank, during HCFCU's annual "Market Days" events.
Held annually in October at all HCFCU branches, Market Days is a multilevel event during which businesses are invited to sell such items as baked goods, food, clothing, jewelry and home products, donate produce to sell, and provide valuable items for silent auctions. Additionally, HCFCU employees held work lunch fundraisers and sold ribbons to raise additional monies for The Food Basket. All event proceeds were donated to The Food Basket.
David Miyashita, HCFCU's Marketing Coordinator, spearheaded the events, which included leading branch and department team captains, supervising the various vendors and activities, and keeping HCFCU's mission of feeding Hawaii County's hungry a top priority.
"I am extremely proud of David and the entire HCFCU staff!" said Tricia Buskirk, credit union President and CEO. "Our annual Market Days are successful because our employees are committed to supporting The Food Basket. Our members, businesses and community have huge hearts and are always there to support our families in need."
The employees of HCFCU collectively nominate and vote on a "Triennial Social Responsibility Partner" to which they focus their Market Day fundraising for three years, making a true difference for the organization. With their enthusiastic dedication to that one organization during that time, the organization experiences additional supportive hearts and hands, which in turn helps make a true impact for many on Hawaii Island.
This is HCFCU's second of three years supporting The Food Basket and last year's Market Days event generated a $20,000 donation. Answering the need for their critically needed services, The Food Basket just opened a new Kona facility located within the Ulu Wini Housing Project. Contact
[email protected]
to learn more about supporting The Food Basket.
Frequently Asked Questions
Phone Numbers

Lost/Stolen VISA®

Mailing Address:
73-5611 Olowalu Street, Kailua-Kona, HI 96740

Hawaii Community Federal Credit Union's routing number is 321379818.

We offer notary serives at all our branches. We recommend you call ahead to schedule an appointment at
808-930-7700
.
We all want peace of mind when it comes to keeping our hard-earned money in savings accounts. Your Hawaii Community Federal Credit Union accounts are safe with us and insured by the NCUSIF for up to $250,000. If you need insurance beyond that amount, we'll help you structure your account so you can get additional coverage. Keep in mind our IRA accounts are insured separately up to $250,000, too.


Yes, Hawaii Community Federal Credit Union participates in shared branching. Whenever you're traveling on the mainland, you can still get easy access to your Hawaii Community Federal Credit Union account through our partnership with the CO-OP Network.
Locate
a shared branch online or by calling
888-748-3266
.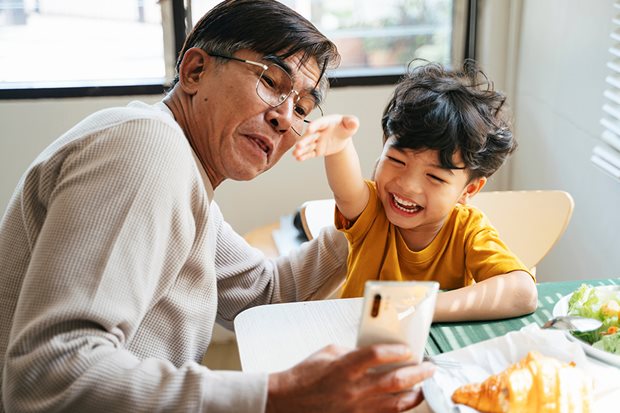 Membership Benefits
A better home for your money.
Enjoy personalized service, low fees, higher deposit rates and more.