Senior Teller - Kailua Branch
Posted date: July 8, 2022
Location: Kaloko Branch - Kailua Kona
Reports to: Operations Officer
Primary Functions:
Assist the Operations Officer in larger branches with coordination of department scheduled and training to ensure superior member service. Serves as the backup to the Operations Officer in larger branches and assists and directs Tellers on routine job assignments. In smaller branches, provides supervision of all operations staff.
Essential Duties and Responsibilities:
Performs the essential job functions of Teller Clerk I, Teller Clerk II, Member Service Specialist I, and Member Service Specialist II as listed in the applicable job descriptions
Demonstrates to Teller Clerks and Member Service Specialists how to actively seek opportunities to cross sell appropriate and applicable products and services offered by the Credit Union, and refer sales
Acts as a role model to Teller Clerks and Member Service Specialists by demonstrating the behaviors illustrated in the Creating Member Loyalty program.
Assists with the vault box
Maintains a cash vault if necessary to support the operations staff
Actively seeks opportunities to cross sell appropriate and applicable products and services offered by the Credit Union
---
MISCELLANEOUS FUNCTIONS:
Services as the back-up to the Branch Support Coordinator.
Balances other inventories as required (which includes Quick Change Machine/Coin Machine)
Serves as the back-up to the Operations Officer and the Member Service Specialist
Performs all functions related to the branch cash machines.
Is responsible for semi-annual performance appraisals, salary adjustment, and incentive bonuses
Submits recommendations for position changes, disciplinary actions, and/or dismissals for approval by managers
Scans checks and other negotiable cash items received over the counter and through the mail; as well as vouchers for cash withdrawal disbursements
Prepares daily deposit to bank as required
Completes the required Bank Secrecy Act (BSA) training and implements and complies with the BSA policy and procedures
As a member of the staff, answers incoming phone calls; assists members and co-workers as needs arise; and performs work on projects as needed
Provides training to Operations department personnel, as required
May be required to serve on CU Committees as assigned
Other duties may be assigned
---
QUALIFICATIONS:
To perform this job successfully, an individual must be able to perform each essential job function satisfactorily. The requirements listed below are representative of the mental, physical, knowledge, education and/or experience required. Reasonable accommodations may be made to enable individuals with disabilities to perform essential job functions.
MENTAL REQUIREMENTS:
Requires attention to details, application of sound decision-making principles, concentration, logical thinking, resourcefulness, good judgment and responsiveness in a timely manner
Is familiar with the operations of a credit union including documents, policies, procedures, systems, credit union philosophy, legislative requirements, history, organization and bylaws
Is able to work under stressful and pressure filled situations
Is able to apply basic mathematical skills
Is able to keep abreast of all regulatory and operational matters which affect Credit Union operations
Is able to handle multiple assignments by prioritizing projects and meeting deadlines
Is able to establish effective working relationships with members, staff and other organizations
Is able to effectively and efficiently supervise employees, handle complaints, and grievances following established procedures; while maintaining necessary confidentiality
Is able to speak in front of groups of people
---
PHYSICAL REQUIREMENTS:
Is able to show up to work as scheduled
Is able to occasionally lift, carry, push and pull items weighing up to 20 pounds
Is able to operate 10-key by touch and type 30-40 wpm accurately
Is able to sit for extended periods of time
Is able to communicate clearly in person or over the phone and/or in writing
Is able to move around the office on surfaces primarily of carpet
Is available for occasional business travel, including land and air travel
---
OTHER REQUIREMENTS:
May be required to use personal car to perform Credit Union business
May be required to work at different branches
May be required to work beyond normal business hours, including weekends
May be required to attend seminars or classes to enhance job skills and knowledge
Must be bondable and have a clear credit rating
---
EDUCATION AND/OR EXPERIENCE:
High school graduate / GED equivalent with three (3) years cash handling experience in a financial institution; or
Business college degree with two (2) years of Teller experience in a financial institution; or
College graduate with one (1) year of Teller experience in a financial institution
Knowledge of computer system (IBM or IBM compatible), word processor and spreadsheet programs preferred
Knowledge of rules regulations, compliance and laws in relation to Credit Union operations
Must have ability to supervise employees, handle complaints, and grievances following established procedure
Must have ability to speak to groups of people
---
WORKING CONDITIONS:
Work is primarily inside an air-conditioned, well-lighted office setting, and high humidity
Must be able to work alone and with others
Work environment includes moderate noise level
Frequent public contact
Potential exposure to the threat of violence at any time
Apply Online
This description of duties and qualifications should not be construed to imply that these requirements are the exclusive duties of the position. Incumbent will follow any other job related instructions and perform any other related duties as may be required by the supervisor.
Frequently Asked Questions
Phone Numbers

Lost/Stolen VISA®

Mailing Address:
73-5611 Olowalu Street, Kailua-Kona, HI 96740

Hawaii Community Federal Credit Union's routing number is 321379818.

We offer notary serives at all our branches. We recommend you call ahead to schedule an appointment at
808-930-7700
.
We all want peace of mind when it comes to keeping our hard-earned money in savings accounts. Your Hawaii Community Federal Credit Union accounts are safe with us and insured by the NCUSIF for up to $250,000. If you need insurance beyond that amount, we'll help you structure your account so you can get additional coverage. Keep in mind our IRA accounts are insured separately up to $250,000, too.


Yes, Hawaii Community Federal Credit Union participates in shared branching. Whenever you're traveling on the mainland, you can still get easy access to your Hawaii Community Federal Credit Union account through our partnership with the CO-OP Network.
Locate
a shared branch online or by calling
888-748-3266
.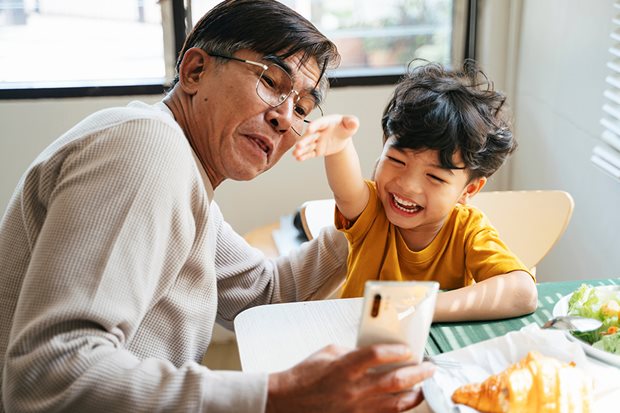 Membership Benefits
A better home for your money.
Enjoy personalized service, low fees, higher deposit rates and more.