Information Systems Coordinator
Posted date: July 8, 2022
Location: Kaloko Administrative Office
Reports to: Information Systems Manager
Primary Functions:
Information Systems Coordinator will provide support to end users, supporting hardware, software, applications, interfaces, printers and basic networking issues as related to both the network and the core processing system. Primary responsibilities will include monitoring and answering the phone, logging and troubleshooting incidents, escalating problems, performing follow-up for status and resolution.
Assists the Information Systems Officer and Network Officer in maintaining the Credit Union's core and network.
Essential Job Functions and Responsibilities:
Administrative and Development Functions:
Ensures member/staff satisfaction through best efforts to reach resolution on the first-call, seamless transfer to the appropriate support team and continued communication throughout the life of the work request.
Answers, evaluates, and prioritizes incoming telephone, voice mail, email, and in-person requests for assistance from users experiencing problems with hardware, software, networking and core-related technologies.
Interviews users to collect information about problem and leads them through diagnostic procedures. Creates, maintains, and updates documentation on established Help Desk procedures and processes, including but not limited to call manuals, problem resolution steps, and escalation procedures.
Runs periodic core related manual jobs such as statements and file uploads.
Using UC4 job automation software, monitors daily, weekly, monthly, morning and nightly UNIX-based jobs.
Supports staff requests for core system support (Spectrum on HPUX).
---
Miscellaneous Functions:
Ensures all computer-related applications meet each business requirements in regard to appropriate application, system, network, and printer access.
Retains ownership of all incidents/requests assigned to the Help Desk until closure with end user. Reviews Help Desk inbox daily to mark completed any resolved incidents.
Works with vendors to prevent problems, facilitate resolution, and provides overall outstanding customer service.
Completes the required Bank Secrecy Act (BSA) training and implements and complies with the BSA policy and procedures.
---
Qualifications:
To perform this job successfully, an individual must be able to perform each essential duty satisfactorily. The requirements listed below are representative of the mental, physical, knowledge, education and/or experience required. Reasonable accommodations may be made to enable individuals with disabilities to perform the essential job functions.
Mental Requirements:
Is able to apply sound decision-making principles, logical thinking, objective problem solving skills, concentration and attention to details
Is able to understand rules, regulations, policies, concepts and implement these while ensuring regulatory compliance
Is able to manage multiple projects simultaneously and meet deadlines.
Is able to analyze and find solutions to complex problems.
Is able to work well with others.
Is able to work under stressful and pressure filled situations.
---
Physical Requirements:
Is able to show up to work as scheduled.
Is able to communicate clearly in person or over the phone and/or in writing.
Ability to establish effective working relationships with staff and other organizations.
Is available for occasional business travel, including land and air travel.
Is able to occasionally lift, carry, push, and pull items weighing up to 20 pounds.
Is able to operate 10-key by touch and type 30-40 wpm accurately.
Is able to occasionally reach or climb a ladder to reach upper shelving.
Is able to sit for extended periods of time.
Is able to move around the office on surfaces primarily of carpet.
---
Other Requirements:
May be required to work at different branches.
May be required to work beyond the normal business hours, including weekends.
May be required to attend seminars or classes to increase job skills.
May be required to use his/her personal car to perform credit union business.
Must be bondable and have a clear credit rating.
---
Education and/or Experience:
Must have Associate's degree with at least 2 years of experience in network administration or computer related field (Bachelor's degree preferred).
Comprehensive knowledge of personal computers and PC networking.
Working knowledge of Microsoft Windows. Working knowledge of UNIX (especially HP-UX) preferred.
Experience with financial institution core system a plus (Spectrum on HPUX for example)
Experience with task automation
Working knowledge of Microsoft Office suite of products.
Work experience in systems analysis a plus.
SQL or other database experience preferred. (Report writing and formatting)
---
Working Conditions:
Work is primarily inside an air-conditioned, well-lighted office setting, and high humidity.
Must be able to work alone and with others.
Moderate noise level.
Frequent public contact.
Potential exposure to the threat of violence at any time
Apply Online
This description of duties and qualifications should not be construed to imply that these requirements are the exclusive duties of the position. Incumbent will follow any other job related instructions and perform any other related duties as may be required by the supervisor.
Frequently Asked Questions
Phone Numbers

Lost/Stolen VISA®

Mailing Address:
73-5611 Olowalu Street, Kailua-Kona, HI 96740

Hawaii Community Federal Credit Union's routing number is 321379818.

We offer notary serives at all our branches. We recommend you call ahead to schedule an appointment at
808-930-7700
.
We all want peace of mind when it comes to keeping our hard-earned money in savings accounts. Your Hawaii Community Federal Credit Union accounts are safe with us and insured by the NCUSIF for up to $250,000. If you need insurance beyond that amount, we'll help you structure your account so you can get additional coverage. Keep in mind our IRA accounts are insured separately up to $250,000, too.


Yes, Hawaii Community Federal Credit Union participates in shared branching. Whenever you're traveling on the mainland, you can still get easy access to your Hawaii Community Federal Credit Union account through our partnership with the CO-OP Network.
Locate
a shared branch online or by calling
888-748-3266
.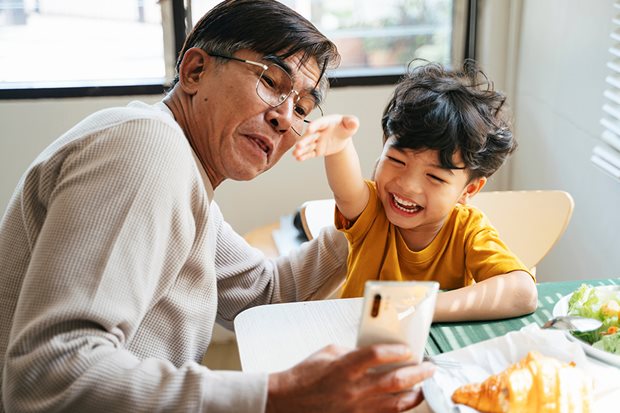 Membership Benefits
A better home for your money.
Enjoy personalized service, low fees, higher deposit rates and more.