Account Clerk 1
Posted date: July 8, 2022
Location: Kaloko Facility
Reports to: Bookkeeper
Primary Functions:
Under the supervision and control of the Bookkeeper provided support for the accounting department.
Responsible for all other assigned accounting duties. Maintains a high degree of accuracy, speed
and general knowledge of and about the books of the Credit Union.
ESSENTIAL JOB FUNCTIONS AND RESPONSIBILITIES:
Accounting Functions:
Upon receipt, processes general ledger entries for return items from the depository bank
Tracks documentation of bank account discrepancies sent to branches via Debit and Credit Memo Log and ensures timely resolution
Processes general ledger entries for outgoing wire transfers
Assists Assistant Bookkeeper/Account Clerk II in scanning and attaching image to transaction in Prologue
Assists Assistant Bookkeeper/Account Clerk II with filing paid invoices
On a monthly basis, processes printing and distribution of member Certificate Dividends and IRA distribution payments by check
Reconciles the following daily:

Credit Union Balancing
Processes and posts CU Daily Summaries by branch and Department Daily Summaries. Reconciles suspense accounts 801.99, and 729.20
Payroll Receivable – 729.11
Posting ACH Clearing House settlements – 729.30
Visa Adjustments in Process – 802.20
ACH Exceptions – 873.50
Teller Exchange – 739.20
Cash Over and Short – 330.00
Collateral Protection – 729.90
AP ACH Items – 801.90
Teller Out of Balance – 870.00
Payroll Suspense – 875.00

Reconciles the following monthly:

Bank of Hawaii account reconciliations for Kohala Honokaa and Kaloko branches

Assists the Account Clerk II with accounts for Kealakekua and Kailua branches as needed
---
Miscellaneous Functions:
Assumes responsibilities of the Account Clerk II in his/her absence
On a weekly basis, assists Account Clerk II in preparing and transmitting the Federal Reserve Report (Form 2900)
Researches member accounts as required
Completes the required Bank Secrecy Act (BSA) training and implements and complies with the BSA policy and procedures
As a member of the staff, answers incoming phone calls; assists members and co-workers as needs arise; and performs work on projects as needed
Trains employees in area of expertise as required
Completes CUES (Credit Union Digital University) courses as assigned
Attends all other mandatory staff and compliance training
Actively seeks opportunities to cross sell appropriate and applicable products and services offered by the Credit Union
Other duties may be assigned
---
QUALIFICATIONS:
To perform this job successfully, an individual must be able to perform each essential duty job function satisfactorily. The requirements listed below are representative of the mental, physical, knowledge, education and/or experience required. Reasonable accommodations may be made to enable individuals with disabilities to perform essential job functions.
Mental Requirements:
Requires superior written and oral communication skills, attention to details, application of sound decision-making principles, concentration, logical thinking, resourcefulness, good judgment and responsiveness in a timely manner
Is able to work under stressful and pressure filled situations
Is familiar with the responsibilities of accounting departments in a credit union including reports, policies, procedures, systems, credit union philosophy, history, organization ethical standards and bylaws
Is able to apply basic mathematical skills
Is able to handle multiple assignments by prioritizing projects and meeting deadlines
Is able to establish effective working relationships with members, staff and other organizations
Is able to keep abreast of all regulatory and operational matters which affect the accounting program
Is able to maintain dedication to high ethical standards of professional and personal conduct in the best interest of the Credit Union membership
---
Physical Requirements:
Is able to show up to work as scheduled
Is able to occasionally lift, carry, push and pull items weighing up to 20 pounds
Is able to operate 10-key by touch and type 30-40 wpm accurately
Is able to sit for extended periods of time
Is able to communicate clearly in person or over the phone and/or in writing
Is able to move around the office, primarily on carpeted surfaces
Is available for occasional business travel, including land and air travel
---
Other Requirements:
May be required to use personal car to perform Credit Union business
May be required to work at different branches
May be required to work beyond normal business hours, including weekends
May be required to attend seminars or classes to enhance job skills and knowledge
Must be bondable and have a clear credit rating
---
Education and/or Experience:
High school graduate / GED equivalent with one (1) year experience in accounting
Knowledge of computer system (IBM or IBM compatible), word processor and spreadsheet programs preferred
---
Working Conditions:
Work is primarily inside an air-conditioned, well-lighted office setting, and high humidity
Will work alone and with others
Work environment includes moderate noise level
Potential exposure to the threat of violence at any time
Apply Online
This description of duties and qualifications should not be construed to imply that these requirements are the exclusive duties of the position. Incumbent will follow any other job related instructions and perform any other related duties as may be required by the supervisor.
Frequently Asked Questions
Phone Numbers

Lost/Stolen VISA®

Mailing Address:
73-5611 Olowalu Street, Kailua-Kona, HI 96740

Hawaii Community Federal Credit Union's routing number is 321379818.

We offer notary serives at all our branches. We recommend you call ahead to schedule an appointment at
808-930-7700
.
We all want peace of mind when it comes to keeping our hard-earned money in savings accounts. Your Hawaii Community Federal Credit Union accounts are safe with us and insured by the NCUSIF for up to $250,000. If you need insurance beyond that amount, we'll help you structure your account so you can get additional coverage. Keep in mind our IRA accounts are insured separately up to $250,000, too.


Yes, Hawaii Community Federal Credit Union participates in shared branching. Whenever you're traveling on the mainland, you can still get easy access to your Hawaii Community Federal Credit Union account through our partnership with the CO-OP Network.
Locate
a shared branch online or by calling
888-748-3266
.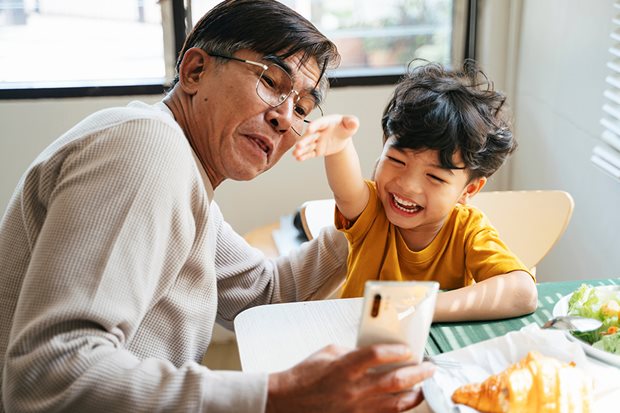 Membership Benefits
A better home for your money.
Enjoy personalized service, low fees, higher deposit rates and more.