Holiday Schedule
Spending time with your ohana
Branches will be closed on these holidays
Family time is essential. Our families often are the reason we work hard and sacrifice. On these special holidays, Hawaii Community Federal Credit Union will close our branches so we can all get back to loved ones. Please keep in mind, you can access your accounts 24/7 through eBranch and Mobile Banking.
NEW YEAR'S DAY
Monday, January 2, 2023

DR. MARTIN LUTHER KING, JR. DAY
Monday, January 16, 2023

PRESIDENT'S DAY
Monday, February 20, 2023

MEMORIAL DAY
Monday, May 29, 2023

JUNETEENTH NATIONAL INDEPENDENCE DAY
Monday, June 19, 2023

INDEPENDENCE DAY
Tuesday, July 4, 2023
ANNUAL STAFF TRAINING DAY
Friday, August 18, 2023

LABOR DAY
Monday, September 4, 2023

COLUMBUS DAY
Monday, October 9, 2023

VETERANS' DAY
Friday, November 10, 2023

THANKSGIVING DAY
Thursday, November 23, 2023

CHRISTMAS DAY
Monday, December 25, 2023
*Hilo branch will be open until 5 PM and all other branches will be open until 6 PM on the Thursday prior to any holiday closing occurring on a Friday.
Frequently Asked Questions
Huge discounts on popular gift items, especially when hyped on social media posts or unfamiliar websites.
Spelling errors or sloppy grammar on a shopping website or in an email.
A travel or shopping site does not list a street address or a phone number for the business and offers only an email address or a fill-in contact form.
A site does not have a privacy policy.
An unsolicited email asks you to click on a link or download an app to access a discount or arrange a delivery.
Do mouse over links in emails and social media ads to reveal the true destination URL. Click through only if you're certain it's a legitimate site.
Do pay by credit card. That way you can dispute charges and limit the damage if it turns out you were scammed.
Do research unfamiliar retail, travel and charity sites online. Search for their names with terms like "scam," "complaints" or "reviews," and look them up on evaluation and information sites.
Do look for return and refund policies when shopping on an unfamiliar or suspicious site, and make sure they are clear.
Do carefully examine gift cards at the point of purchase. Signs of tampering could mean a thief has accessed the card's PIN code and can drain its value as soon as someone buys and loads it.
Don't conduct financial transactions on a site unless the URL begins with "https://" or there's a padlock or unbroken key icon in the address bar or at the bottom of the browser window.
Don't buy anything online while using a public Wi-Fi network. It might not be secure.
Don't make a purchase or donation if a website or caller seeks payment by wire transfer, gift card or prepaid card. These are like giving away cash.
Update your computer or smartphone operating systems and anti-virus software often.
Public Wi-Fi systems should NOT be used for online shopping or for any financial transactions.
Shop only with reputable and known merchants.
Use only retailers with secured (padlock icon at beginning of address) websites.
Avoid email solicitations or telemarketers on offers that seem to be too good to be true.
Read product or service reviews and do price comparisons.
Understand the return policy.
Keep all gift receipts for possible returns.
Keep shopping bags or packages in the trunk of your car and NOT inside the car for best anti-theft protection.
Be cautious of large crowds in a mall or stadiums due to pickpockets.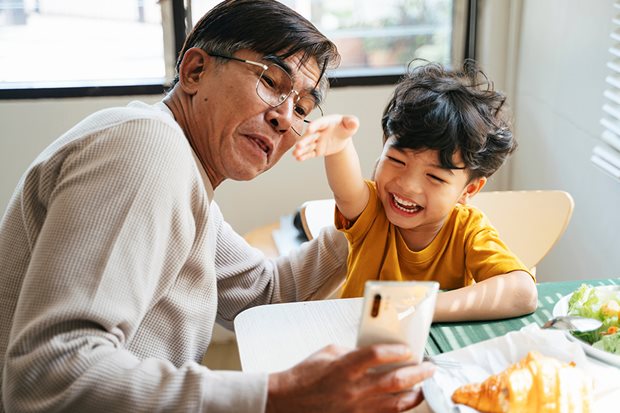 Membership Benefits
A better home for your money.
Enjoy personalized service, low fees, higher deposit rates and more.